On your way to disrupt the media industry?
Test your product in the
real world
Working on new ideas for newsrooms?
Personalization
NLP
Automated Articles
New content formats
Ad Tech
AI
Data & Analytics
"Fake News" solutions
Working on something else that you think will match our needs? Let us know
real time, real data,
real world
With our experience and resources you could make your vision a reality
Startups founders, we know exactly what you are dealing with.
Join us for customized support made especially for you.

Yit is Yedioth Ahronoth's development center for tech and innovation.
Digital products are our specialty and those are applied to every major publisher in Israel, as well as many other big clients.
yit Labs offers select startups and entrepreneurs the unique chance to enjoy an innovative work-space, professional guidance and mentoring, and above all - a proof of concept in one of Yedioth Ahronoth's digital assets.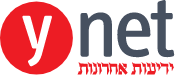 Are you ready for the
real world?